Main Page
Jump to navigation
Jump to search
Unfortunately, due to increased amounts of spam we are no longer able to allow self registration. If you are interested in contributing to the Localization Lab Wiki please email us at info@localizationlab.org with your username and email address of choice.

Welcome to Localization Lab Wiki
The Localization Lab is a global community of volunteer collaborators who support the translation and localization of Internet freedom tools: technologies that address security, privacy and anonymity online to ensure that people around the world have safe avenues for accessing information on the Internet. Many of the tools translated by the Localization Lab help to protect the lives and physical security of individuals who do not have open access to information on the Internet, including tools like:
   Tor: Free software and an open network that helps users defend against traffic analysis, a form of network surveillance that threatens personal freedom and privacy, confidential business activities and state security.
   Psiphon: A censorship circumvention tool providing an extra layer of security when using open WiFi networks or accessing blocked sites. 

The Localization Lab translates more than 60 tools into over 180 different languages and dialects and is currently to expand its translations of tools in Tagalog, Khmer, Vietnamese, Burmese, Laotian, Indonesian, Thai and Chinese (simplified and traditional scripts). The Localization Lab community is growing and this year will be coming together for community events, translation sprints and other fun activities that will push forward the localization of these tools.
If you are interested in getting involved and supporting this important work, let us know! Look through wiki resources, contribute and feel free to email us for more information.
Getting Started with Localization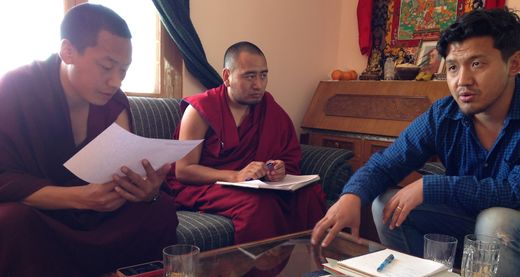 Connect With Us
Getting Started with MediaWiki
Consult the User's Guide for information on using the wiki software.